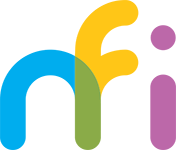 Cutting-edge Brain-changing Techniques That Train People to Independently Heal.
Our Mission: We are dedicated to developing pain-free, life-long, high-level function for the whole person.
Our approach to helping you heal has three components:
Excepteur sint occaecat cupidatat non proident, sunt in culpa qui officia deserunt.
Programs: Better Health, By Design
Testimonials
"This work is amazing, fun, and ultimately provides healing, not only for the body, but also the mind and spirit."
"Lauryn's work is a life-changing experience and has put me on the path to full recovery of a shoulder injury that had been plaguing me for over a year. Her ability to diagnose and treat hands-on, along with teaching me to self-talk to help my body heal itself is priceless."
"Lauryn's profound understanding of skeletal structure, musculature, and how they interact allows her to perform near-mystical acts of healing. Her intuitive perception unerringly identifies places that need work, all done in an eternally upbeat and positive atmosphere. In short, she is just the best."
"I highly recommend imovethematrix class to anyone. Lauryn has created a unique and powerful technique which integrates movement, neuroplastic brain functioning and personal empowerment. Every class I walk away with a valuable tool and feeling great. "
Imagine healing happening for others with spinal cord injuries. Help us make it possible.